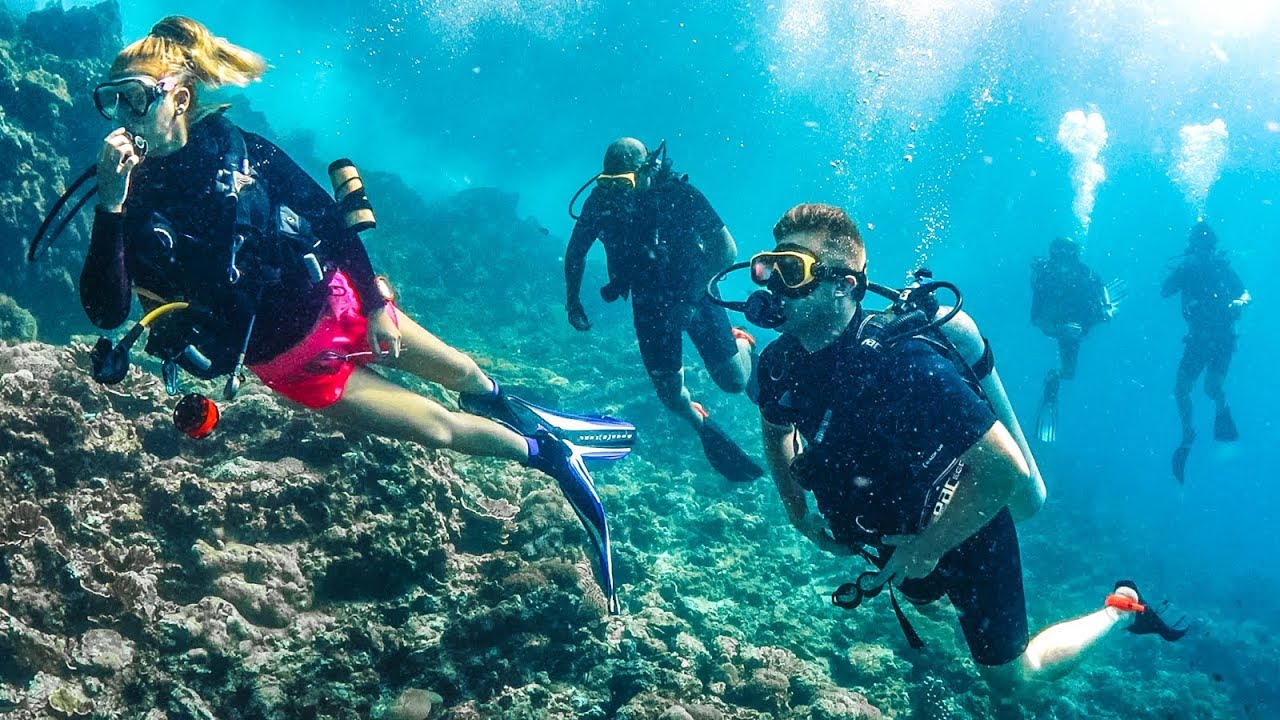 Scuba diving is a kind of sport for quite large public, except for some special cases. Whether you are young or not, and even if you don't do sports everyday… when you go scuba diving first time it's certainly a discovery to the whole new world. We feel light and privileged. How to know if you can dive or not? What are these special cases?
When can you start scuba diving?
You can start scuba diving from 8 years old until…. Actually there is no upper age limit.  You can discover scuba diving from the age of 8 years, we also call it a try dive. It means, we give you first a short  briefing, then on the surface we practice with you breathing with the regulator and as soon as you are at ease, we go down. We descend usually around 4 meters if you are 8 or 9 years old and 8-10 meters if you are older than 10. But actually you can skip a try dive and enroll directly to a diving course. the first is Open Water Diver course that is available for those who are older than 10. The OWD license lets you dive down to 18 meters, the Junior OWD license (10-15 years old) down to 12 meters.
Why cannot pregnant women dive?
If you are pregnant, you cannot dive. It is not easy to gear up and it is a mission to put your fins on! More seriously, decompression tables are not adapted for «pregnant women's profile». The studies on the subject advice not to dive because it can cause damages to the fetus, as malformations or growing pains. Though scientifically it's not proved, still better follow the recommendations of all diving federations not to dive if you are pregnant.
What about people with disabilities?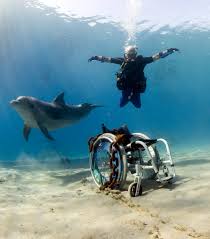 Disabled people can practice scuba diving! There are instructors who are trained specially for this kind of dives, they know how to adapt the conditions to the divers. For disabled people scuba diving can be very beneficial and bring a lot of happiness. It gives an opportunity to discover the whole new world of the ocean and feel zero gravity moving easily in the water. Disabled divers frequently do DPV diver courses (scuba diving with underwater scooters) that makes their underwater adventures even easier. Now you can't disagree that scuba diving is for everybody, can you?
What kind of sickness can prevent you from diving?
There are a few cases to be listed here. First of all, lung problems, such as asthma or respiratory failure; heart diseases. If you have recently had ear/nose/lung/heart surgery you need a medical certificate of approval for scuba diving.
And … the pressure?
Some people are not comfortable with the pressure. Don't worry! Zero gravity helps us to control the descent and it is very simple to fix the problem. You have to equalize your ears, by holding your nose, blowing, mouth closed. We explain the beginners thoroughly how to do it. By the way, this is the reason why the nose of the mask is a soft part.
Scuba diving is a special sensation. It is incredible to swim underwater, with all this fish, all the underwater life and these wonderful landscapes. If you do not have heart and/or lungs diseases, if you are not pregnant, you can come and dive! Scuba diving is a kind of sport that most people can enjoy!

Read also: