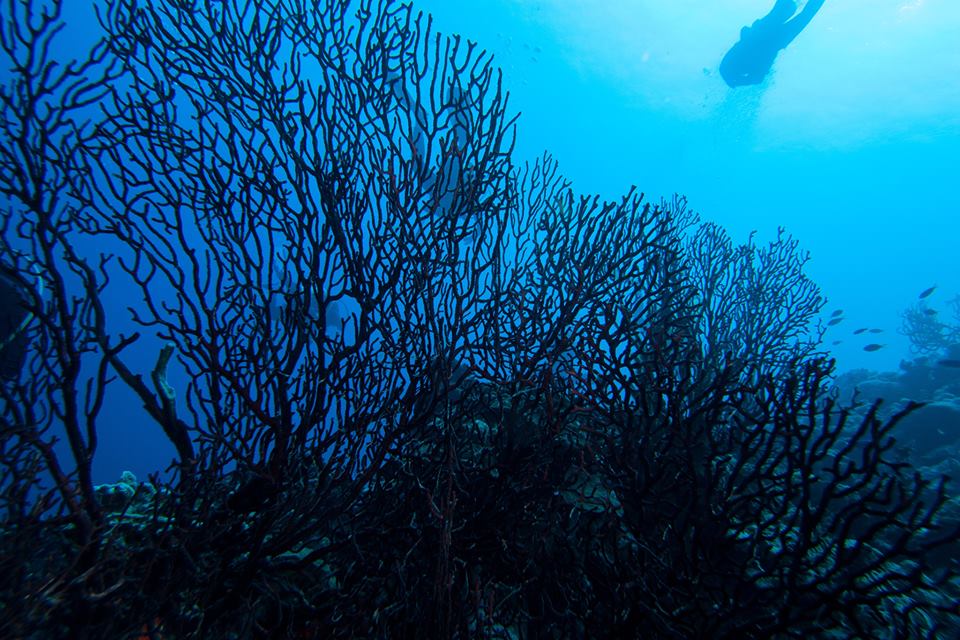 Although Tenerife is a volcanic island and it does not have colourful coral reefs as those located in the Caribbean, Indian Ocean or Australian coasts, we can nevertheless find a very interesting kind of coral here: the black coral.
Unlike corals that live within a few meters from the surface, the black corals do not use photosynthesis; they can thus grow in dark deep waters. They inhabit depths from 20 to 1000 meters and are one of the few corals you can see in the Canary Islands. These corals are composed of a substance that gives black colour to their skeleton. Like other corals they grow slowly and are very fragile. Divers must be careful not to touch them or break with their equipment. While diving always keep in mind that the dangling pieces of gear can make a lot of damage to the surroundings. Nowadays the government is in charge of the protection of corals in the Canary islands. Earlier people used to make jewelry out of black corals, now there is a very strict regulation relative to picking them up.
As you see, it is necessary to dive deep enough to discover the black coral. In Tenerife, experienced divers can easlily reach the sites where they grow. One can also discover caves and volcanic rocks formations at those depths. The aquatic life is also diversified: rays, schools of fish, angel sharks, turtles, shrimps and others.
Next time you are in Tenerife, get your deep diver certification if you still do not have it and go diving in the black coral sites discovering their amazing underwater fauna and flora!

Read also: